Food and Beverage
As one of the West Coasts leading suppliers of filters specifically designed for the Food & Beverage industry, Heyes Filters is able to offer a solution to meet all your filtration needs.  Heyes Filters understanding and knowledge of Food & Beverage processes and applications is our strength.  This industry experience enables us to provide you with optimum filtration solutions for your particular process.  We have experience in all key production areas:
Wine Production
Brewing
Juice market
Water, Soft Drinks, and Food Production
We design and have manufactured an extensive range of liquid filtration systems, providing one of the widest selections of filtration products.  We have filter vessels/housings for depth filtration, lenticulars and plate filters, pleated cartridges.  All of these are sanitary in design with short lead times.  We carry the disposables for this hardware, lenticular modules, sheet filters, pleated sterile bottling cartridges, pre-filters and "Bug" catchers. Air and gas filtration. Heyes Filters stands behind our product with detailed Product Validation Guides and Technical Support for each of these products.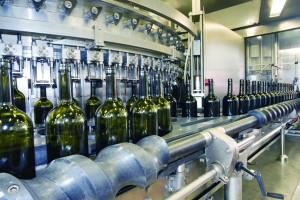 We have a complete Cross Flow program from one module manual to fully automated multiple module systems.  These are designed with your input, the level of automation and module access is flexible and tailored to your needs.  This program covers wine filtration, beer filtration and lees or heavy solids separation. Completely built in the USA
Delivering quality filtration products to our customers is only where the relationship starts, Heyes Filters provides a level of customer service that few, if any, competitors can match.  Heyes Filters targets first class service performance in terms of  on-time deliveries, same day shipping and quick response to enquiries.